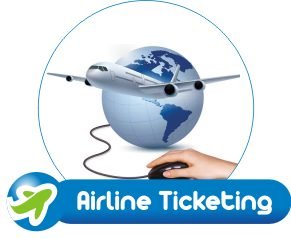 Naflin Travel and Tour is an IATA accredited BSP agent with authorization to issue all domestic and international airline tickets. We check, hold bookings, and issue tickets directly from all the airlines.
Thus, we recommend and offer you ticket fares at a more competitive rate, since we provide you with a variety of airline options to choose from.
With unparalleled experience and expertise, Naflin Travel offers efficient and effective ticketing service of approved international standard.
---
Due to the different requirements and types of visas from different countries,acquiring visas and documents for travelling is a very tedious and complicated process.
At Naflin Travel and Tour we provide consultancy services in application processing such as visa advisory services, relevant visa documentation information, filling of visa application forms, and booking for interviews. Our highly qualified team ensure you provide all the relevantinformation, so your visa is assured on the first attempt.
---
Naflin Travel and Tour оffеrs comprehensive travel insurance benefits to meet the challenges of travel and help уоu еnjоу a ѕtrеѕѕ-frее trір. We provide 24-hour assistance wherever you travel. Our flight insurance program covers:
An enticing benefit in one service awaits you at Naflin Travel and Tour.
---
We pride ourselves in providing clients with the most attractive, convenient and cost saving hotel booking орtіоnѕ fora memorable travel experience both in Africa and the World in diaspora.
We have a collection of hotels that meets the varied needs of our clients. Naflin Travel and Tours passionately treasure the interest and preferences of our client's requirements; thus, we carefully listen to their needs and make recommendations to suit their purse. We believe safe accommodation makes trips not only memorable but worth the travel decision.
It is convenient and stress free to book both international and local hotels with Naflin Travel and tour because we provide you with luxury at discounted rates, security, hygiene and comfort.
---
Visiting other countries can be an intriguing experience. Whether you are traveling for work or pleasure, solo or in a group, staying for a few days or several years, planning ahead can help ensure your time abroad is both enjoyable and safe.
Naflin Travel and Tour provide travelers in-depth guidance of their various destinations. We provide travelers with the requisite information and documentation for a seamless travel, andguide travelers on safety and security issues of the various destinations of interest, and the risk of traveling to certain cities, countries or regions.
---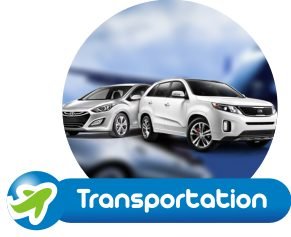 Naflin Travel and Tour offers car rental services that provides clients with a vast range of high quality cars for all cross-country treks, tours, business meetings, airport pick-ups, projects and for special events.
Our drivers are well experienced and have the requisite skills to give you a safe ride throughout your journey and to your various destinations. They are well trained to communicate effectively to our clients and to better understand clients' needs on the road.
Our charges are affordable because they are less expensive compared to purchasing a car for short term use. We allow our clients choose cars they are familiar with or would like to buy in the future.
We have a variety of fleets including: MUVs, SUVs, Sedan, Buses, Minivans, and Minibus.
---
Naflin Travel and Tour provides scintillating variety of different tour packages for our clients' diverse needs. We provide clients with holidays that are memorable and cannot be forgotten for a lifetime.
With experienced tour guides, Naflin Travel and Tours takes you on a tour to visit intriguing and monumental cities in Asia, Australia, Europe, Africa, North America and South America. Among our tour packages are Educational Tour, Corporate Retreat, Special Group Tour, Family Vacations and Honeymoon Packages.

Educational Tour – We provide students with the opportunity to tour Coca-Cola Bottling Company Ghana, Nutrifoods, Promasidor Ghana, Cape Coast Castle, Boti Falls, Kakum National Park, Mole National Park, Wli Water Falls, and other Educative tourist sites.
Corporate Retreat-We organize corporate retreats for our corporate clients who will like to go outside the corporate environment for board or management meetings, or employee engagement activities to Aqua Safari, Sogakope Beach Resort, Tsarley Korpey Beach Resort, Peace Holiday Resort, City Escape Hotel, Royal Senchi Resort, Continental Hotel, Akosombo Hotels Limited.
Special Group Tour – These tours are organized based on the interests of our clients thus are designed to suit a topic of their interest. Such tours include Pilgrimage Tour, Medical Tour, Trekking Tour, Adventure Lovers, Easter and Christmas Tour.
Family Vacations– Naflin Travel and Tour handle vacations for families of all sizes. We predesign itineraries and give personalized attention to family needs. We guarantee exceptional service because we ensure our clients, from both the eldest to the youngest family member has an enjoyable vacation.
---
We have packages for couple during Honeymoon and on Valentine's day. We understand that couple need quality time both near and far away from home.
You can trust Naflin Travel and Tour with all your honeymoon and Valentine's needs because we understand that intimate moments are great moments.
---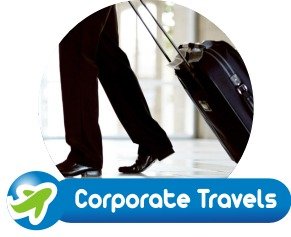 Naflin Travel and Tours handle corporate travels of all nature and size for both Private and Government Institutions. We understand most business needs demand constant traveling and we are at your service round the clock.
Because our clients corporate travel needs are of major priority to us, we study these institutions critically. We understand the hierarchical nature of organizations and thus provide the service to meet the needs of all hierarchies. We have a thirty day credit facility for corporate clients.
We provide Corporate Travel services such as Ticket on Delivery (TOD), Check-in Assistance, Meet and Greet, Executive Car Rentals and Holiday Packages.